Clear Flavor Basted USA rawhide retriever rolls, 8 inch, 18 pieces
| Read all reviews

Clear Flavor Basted 8in USA Rawhide Retriever Roll

only $32.00



More information about: Clear Flavor Basted USA rawhide retriever rolls, 8 inch, 18 pieces
18 pieces ($1.77 ea)
Internet Pet Supplies "Clear Basted" flavors are clear and odorless. They will not stain your carpeting or furniture.
We offer Clear Basted USA Rawhide in a choice of Chicken, Beef, and Peanut Butter flavors.
You might also like...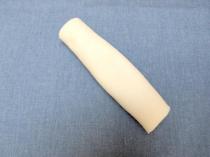 only
$14.00
USA Rawhide Retriever, 4-5in, 16pcs
add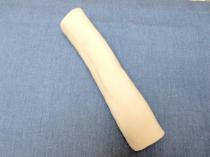 only
$29.50
USA Rawhide Retriever, 8in, 18pcs
add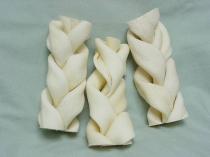 only
$6.00
USA Braid, Small, 4-5in, 10pcs
add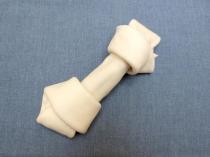 only
$29.50
USA Rawhide Bone, 7-8in, 12pcs
add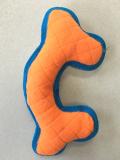 only
$3.00
Tough Plush Curved Bone Toy
add
69 reviews
|
Read all reviews
Featured positive reviews:
BIG DOG APPROVED
04/04/2013
My dogs absolutely love these. So much so that they refuse to do the "swap the well slobbered on chewy" thing with these. I am so grateful you have this incredible line of USA rawhide treats. At least now I know what my kidz are getting. I really can't believe how well these have gone over with them. Insight: We recently had to put down one of our kidz; she was 14 and had a great life. Our vet is incredible in that she will come to our home to do this for us so that everyone can say goodbye. Anyway, when her brother 'said goodbye' he licked her head, went and got his bone...and gave it to her. Since in his old age, he doesn't like to share anything; that incredible gesture is a testament to how wonderful basted bones are. She loved them as much as he does. Thanks for a great product.
HEAVEN
04/29/2013
My dogs love everything I have gotten from your store. These are no exception. What I really like about these...I have 3 big dogs and they do last them at least 2 days. I put a few of the chips down for them, and then give them each one of these. I have to stop them at the door to get them before they go outside to potty or play. If I don't they get muddy (bleck) and the dogs will want them anyway. Now there is an assembly line as far as these go coming inside and going outside.
Retriever Rolls
12/18/2013
Retriever rolls are the only thing my dog enjoys outside of human contact. He does not play with toys or chase a ball, but he chews his bones every morning and evening. In addition our vet says that his teeth are in great shape and is not concerned with the amount of rawhide he is ingesting-we wondered if it was too much but it is not a problem from our observations or from the vets observation. Thanks for offering US rawhide products.
Doggie loves 'em
05/28/2013
I bought these for my dog and he absolutely loves them. He knew what was in the box even before I opened it. They are made in America and with his loving them what more could I want. The size is perfect for him and keeps him busy as he needs to be. Thanks i-pets for having such a wonderful American made product for my loyal companion. Will definitely buy from you again and will also tell others about your web site.
Chief's favorite
04/08/2014
I picked up the chicken flavor - these things do not smell strong at all. Chief goes nuts for them. He's 90lb rhodesian ridgeback, most rawhide gets demolished like it was a piece of bubblegum, but one of these chicken 8in (they're HUGE) will last him an hour. Definitely will be the primary treat from now on.

These things are an unbelievable bargain compared to anything you can purchase in a retail store.
Featured negative reviews:
they're not MeatyBones
03/17/2014
And my dogs know it. They will jump for MeatyBones but my pitbull will turn his nose up at these things. It's not that they're bad, but I wouldn't buy them as a snack again. The other two dogs love them!