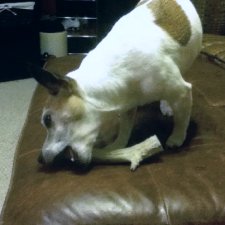 USA deer antler chew treats for dogs
Deer antlers for dogs - the toughest, hardest, cleanest chew you'll ever find. USA deer antlers are an organic, untreated, 100% natural product. Deer antlers are high in calcium, and nutrients and beneficial for cleaning dog's teeth. An excellent choice for the most aggressive chewers!
Deer antlers are a clean, odorless, non-staining, non-greasy treat to keep active chewers busy. The antlers will not crumble or splinter and harm your dog.