You might also like...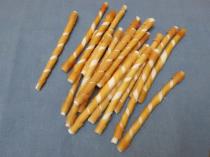 only
$4.00
Combo Rawhide & Porkhide twist sticks
add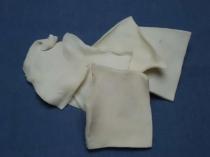 only
$32.00
USA Rawhide Chips, 5lbs
add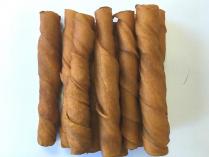 only
$13.50
Porkhide Twist Rolls, 5in, 30 pk
add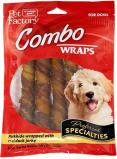 only
$4.50
Porkhide Twist Rolls w/Duck Meat, 6in, 4pcs
add
73 reviews
|
Read all reviews
Featured positive reviews:
Rawhide Twists
03/31/2014
I use the rawhide twists to keep my vocal dogs from barking in the morning. The don't bark when they're chewing. I used to purchase them from Meijers until they quit selling them in 100 pc quantities. I found them at some pet stores, but they are too expensive and only low quantities. Since I have purchased rawhide from i-pets before, I checked out the availability and found they offered 100 pc bags at the same price I was paying at Meijer. Accordingly, I ordered them from i-pets. They were delivered promptly and as advertised. The dogs are quiet in the morning and my wife is happy again. DICKC
rawhide twists
02/24/2015
I have bought the rawhide sticks for years and consistently got uniform sized twists in the packages. My last order was disappointing, with many of the twists in each of the 5 bags I ordered arriving very skinny, making the bags look half filled. I emailed I-pets and immediately got a response from Julie explaining that the hides had been thin and resulted in skinny twists. She sent me 2 bags of perfect twists free of charge. I have always been impressed by I-pets and this reinforced my feeling. My dogs love these twists and I trust I-pets to choose safe materials and reputable manufacturers.
Improved product
11/04/2013
I am pleased with the improvements on the 5" twisted rawhide. They are all the same consistent thickness, and my 2 German Shepherds love the treats- they used to choke on the big flat chews, they don't chew off big chunks of the twists. I trust your company to strictly oversee the manufacturer to produce a safe product because you are a small, hands on business and not a giant impersonal corporation. Keep up the good work!
My dogs love them, but they keep shrinking...
04/29/2014
My wife and I have been purchasing these twists for our dogs for a couple of years now and our dogs LOVE them. However, we have noticed that the diameter of the twists vary wildly from shipment to shipment (and have progressively gotten smaller). They are sold in batches of one hundred, rather than by weight, which is a little disappointing.
rawhide chews
10/09/2013
I have 2 Chihuahua's and they love to chew; I know that I can give them these chews without worry of making them sick. I've ordered from i-pets several times and will continue to order from them, they're courteous and if there's a problem with your order they're very willing to make things right. The products are wonderful.
Featured negative reviews:
White rawhide chews
10/14/2013
I've been getting them for years price hikes and all. I get these for my mini schnauzers and this time they are to big, round. To big for my little guys. What's up with the new size? To big for my 3little girls.