You might also like...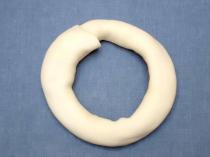 only
$29.50
USA Rawhide Donut, 6-7in, 12pcs
add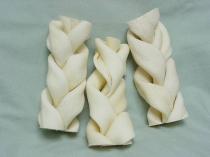 only
$6.00
USA Braid, Small, 4-5in, 10pcs
add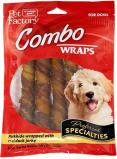 only
$4.50
Porkhide Twist Rolls w/Duck Meat, 6in, 4pcs
add
34 reviews
|
Read all reviews
Featured positive reviews:
Good Stuff
01/19/2015
On the basis of testing and checking out contractors this all seems great. There is a lot of information on this website. I believe if someone goes to that kind of depth of product, chances are better they are credible. I seek out American made and keep a list of dog food companies not inviolved with tainted products (Hills, Nylabone, etc). Currently i-pets is on that list. I will continue to trust them until otherwise…and oh yea my pup loves them!
Pressed Bones
02/19/2014
We have shopped here for years. Their products are always great, their prices are fair and their service is super. Highest recommendation for these folks!
Very high quality
12/31/2013
My two black Labs quickly destroy any bones other than pressed rawhide. But I had stopped buying them because they're all made in China, and quality was very spotty. I-Pets has literally taken the bull by the horns and found an overseas plant that produces a superior, consistent pressed-rawhide product. To check this, I cross-cut one of the 6" bones on the table saw. The lamination was VERY tight and clean. The price of these bones is quite good, shipping was fast, and my Labs gnaw on them for a long time, strengthening their gums and partially cleaning their teeth in the process.
Will buy again...
12/28/2017
My dogs love these bones! I like to give them a variety of rawhide types to make things a little more interesting for them. I felt most comfortable buying from a website that is interested in the integrity of their products and the manufacturing practices used to produce them, since this type of bone is only available from foreign manufacturers. I also appreciate the explanation on the site about the fact that you cannot get American made compressed rawhide, because I had been searching for it.
A new puppy
07/25/2016
We recently (6months ago) saved a shepard mix from our local humane society and found she is a "chewer". she has eaten or shredded cushions, toys, hats, shoes and 5 dog beds.

We have curtailed her destruction by providing many different bones for her to chew on. While it has helped she is still destructive. The bones are of high quality and she goes through them quickly, but if they will save the couch it is worth the cost.
Featured negative reviews:
pressed rawhide bones.
04/12/2021
my dogs don't like these. I am trying to find something they'll like while waiting for the 4" bones with chicken wraps. This is the 4th thing I've tried and they don't like these either. I hope you are going to get them back in stock soon!!!