mini crunchy rolls, beef flavor
| Read all reviews

Mini Crunchy Rolls - Beef Flavor

only $6.00



You might also like...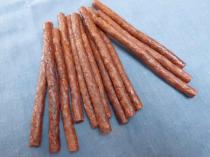 only
$2.00
Mini Crunchy Roll - Beef, 25pcs
add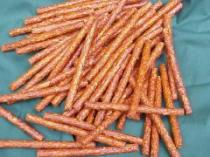 only
$6.00
Mini Crunchy Roll - Chick, 100pcs
add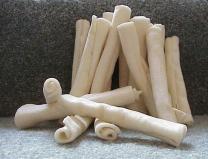 only
$16.00
Clear Basted Chip Rolls, 36pcs
add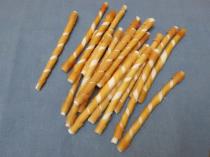 only
$4.00
Combo Rawhide & Porkhide twist sticks
add
28 reviews
|
Read all reviews
Featured positive reviews:
i-pets and Julie rock!
08/20/2016
Ordering from i-pets is on my forever to-do list! Made in the USA is important to me, and the rawhide quality and price cannot be beat! Julie is the superstar who makes sure that every question, comment or concern you may have gets a very fast response. You never have to worry about trying any of their products, they stand behind their merchandise and guarantee your satisfaction. I have been a loyal customer for many years and every time UPS delivers, it's Doggy Christmas! Thank you Julie and thank you i-pets!



Good treat, great value
10/16/2013
These are nice special treats for our dog. He can eat one pretty quickly--they're definitely for eating, not for chewing--but they last a lot longer than a biscuit and he likes them a lot. 100 for $6 seems like a steal compared to pet store prices.
crunchy mini beef rolls
01/02/2014
I have 3 dogs. They look forward every morning to getting these treats. They are very hard to find in the stores so when I found them here I was very happy.
MY DOGS FAV !
01/01/2013
My dogs love these ! We call them sticks at our house. They are a must have treat.
Paw Approved!
01/08/2014
Good old stand by chewy stick. A staple I keep on hand at ALL times.