3" Porkhide mini bone wrapped with duck meat
| Read all reviews

3" Porkhide mini bone wrapped with duck meat

only $3.85



More information about: 3" Porkhide mini bone wrapped with duck meat
7 piece pack, 3" porkhide bones wrapped with duck meat
Reward your pet with a new and exciting flavor combination. Pet Factory combo wraps are handmade using traditional porkhide and real duck meat combined to provide a tasty fun chew experience. Let your dog know they've been good with a chew as special as they are.
Made in China
Read our policy on imported items
You might also like...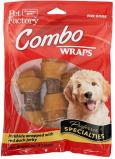 only
$4.95
Porkhide Bones w/Duck Meat, 4-5in, 3pc
add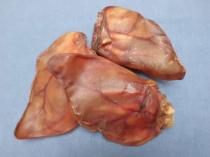 Product from Brazil
only
$41.25
Pig Ears - 25 pig ears
add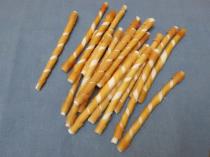 only
$4.40
Combo Rawhide & Porkhide twist sticks
add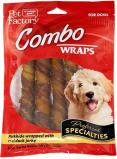 only
$4.95
Porkhide Twist Rolls w/Duck Meat, 6in, 4pcs
add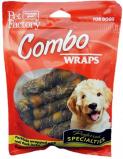 only
$4.95
Porkhide Twist Rolls w/Duck Meat, 3in, 8pcs
add
1 reviews
|
Read all reviews
Featured positive reviews:
All 4 dogs LOVED THEM
05/28/2020