Red Sock Monkey
| Read all reviews

10" red cloth sock monkey

only $4.00



More information about: Red Sock Monkey
Approximately 10 inches long with hidden squeaker


You might also like...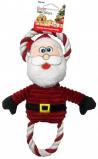 only
$4.00
x Plush Rope Toy Santa
add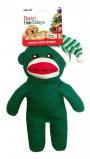 only
$4.00
x Sock Monkey - Green
add
2 reviews
|
Read all reviews
Featured positive reviews:
Sock Monkey red
02/13/2018
My dog just loves this toy. I was so happy to find it on this site. No one else had it. The customer service is excellent. I received it within a week of placing the order. Will definitely purchase from them again.
LOVE LOVE LOVE
01/14/2019
My large pup loves!!!! these chews.. best price around!!!