Small, 4-5 inch USA rawhide braids
| Read all reviews

4" x 1 1/2" USA Small Braids

only $6.60



More information about: Small, 4-5 inch USA rawhide braids
10 pieces in package ($0.60 ea)
100% USA rawhide, rolled up and braided.
Great for small or medium sized dogs.
You might also like...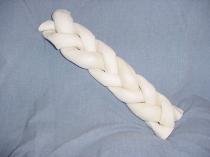 only
$2.20
USA Braid, Medium, 7-8in
add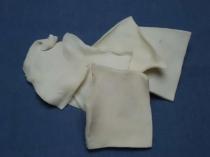 Due to labor and material increases, requests for thin and/or thick chips, small or large chips will no longer be honored. We apologize for the inconvenience.
only
$35.20
USA Rawhide Chips, 5lbs
add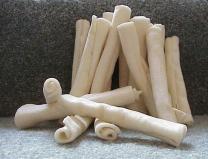 only
$17.60
USA Rawhide Chip Rolls, 36pcs
add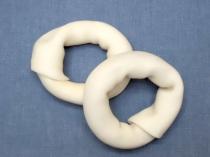 only
$17.60
USA Rawhide Donut, 3-4in, 12pcs
add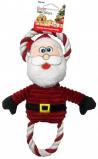 only
$4.00
x Plush Rope Toy Santa
add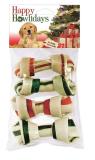 only
$4.00
x Holiday Bones, 4in, 4pcs
add
107 reviews
|
Read all reviews
Featured positive reviews:
Great Quality Great Price
11/05/2013
Our dogs love a good chew now and then, and prefer the braided twists. They seem engrossed in trying to unwrap the strands. The products are exactly as described on the site. They are of excellent quality product, made right here in the USA so there are far fewer concerns than with the overseas products. The price is excellent too - with retail shops charging five dollars per braid, this was a truly a great deal. Billing was easy, shipping and delivery prompt. Will be a repeat buyer for sure.
Larger than expected
02/11/2013
i-pets gives excellent service and has great communication throughout the buying process. This item shipped quickly, and the braids were much larger than I expected--almost too big for my dogs. They're making do, however. An excellent product at a very reasonable price. I recommend them highly, and am very pleased with i-pets overall.
Braided Rawhides
03/21/2016
My pup loves these! She will not let me brush her teeth. So, after she eats, I put toothpaste on the end of the braided rawhide and let her brush her own teeth! I like these because of the way they're made. At eat cut end, there are little pockets of air. I fill these little pockets with the toothpaste, which works out great :)
Love to break into threes
10/28/2013
I have been shopping here for several years and the USA products are safe and do not have any additives that do not belong. They are safe and similar to FDA approved as we don't need to worry about recalls or warnings about the product. I have never been disappointed. My Golden Retrievers love these rawhide rings.
Braided Rawhide...... gone!
02/15/2013
My goodness, my dogs love the braided rawhide, no matter the length. The little ones they chew up in a matter of minutes like its a competition between the two of them. The larger ones take a little longer, thank goodness. My Vet says my 10y/o boxer/german shepards teeth look like a 2 year olds. Great product.
Featured negative reviews:
braid 4-5"
06/18/2020
I-pets has great products and my dog loves the raw hides. However these 4-5' pieces were not tightly braided and feel apart quickly. they're also very light weight. Like all the other products but I won't be re-ordering these -