20-inch Braided Holiday Rawhide Cane
| Read all reviews

20-inch Holiday Braided Rawhide Cane

only $7.00



You might also like...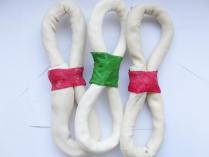 only
$8.00
x 3 pk 10in Holiday Rawhide Tug
add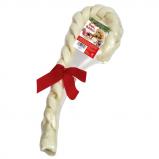 only
$5.00
x 15in Holiday Braided Cane w/Red Bow
add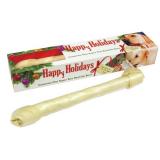 only
$10.00
x 22in Holiday Rawhide Bone / Gift Box
add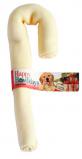 only
$5.00
x USA Holiday Cane, 10in
add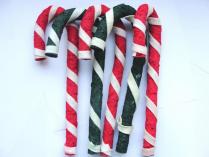 only
$5.50
x 5 pk 10in Holiday Munchy Cane w/ Rawhide
add
3 reviews
|
Read all reviews
Featured positive reviews:
Tug toy & bone - 2 for 1
11/23/2020
Our 80 lb dog absolutely LOVES these candy cane bones. I first searched for them after Christmas when we realized what a great toy / treat they were. I couldn't believe the great price they are & we have bought them year round. Good quality, fast shipping... a true buy,
UPS in a pain to deliver
05/28/2020
I love your company and it's products but I'm the customer that had NUMEROUS issues with UPS and again this delivery a HASSLE.
Is there any other way to ship to me? I hope so
Last forever!!!
01/30/2021
These last forever our pup loves to drag it around the house. Great quality-much better than the braided bones at the local pet stores and big box stores
Candy Canes Rule!
11/28/2019
My blue nose pit bull has stopped chewing all of my belongings thanks to these canes! Quality made and excellent customer service from the company.