cat toy
Cat Toy

7

Average rating:

| Read all reviews

1 surprise toy for your cat
We'll make the selection ...

only $0.50



More information about: cat toy
1 piece, variety of shapes and sizes - we'll pick it for you

You might also like...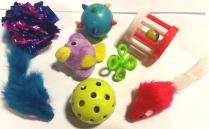 Kitty Pack, 8 cat toys
10
Average rating:

On Sale!
$2.50
Kitty Pack, 8 cat toys
add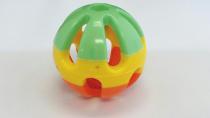 only
$2.00
Plastic Play Ball with Bell- LOW ON STOCK!
add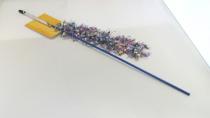 only
$2.00
Caterpillar Fishing Pole
add
Cat Toy
7
Average rating:

7 reviews
|
Read all reviews
Featured positive reviews:
Cat Toy

Cat toy
03/05/2013
My kitties weren't interested in the "grab bag" kitty toy. They like toys that make noise or jingle. The grab bag toy resembled a small sea urchin make of cloth and didn't make noise. But, I love the "grab bag" concept. I'll likely purchase again.
Cat Toy

Great gifts!
11/17/2013
I personally don't have any cats but I also purchase cat toys for our cat friends! They are inexpensive and b/c its a grab bag I don't have to worry about what I've gotten them before! So much fun!
Cat Toy

great deal for the kitty
03/15/2013
Well worth the $1 I spent on 2 toys !!!! bigger and better made than expected, Especially for the price-
Cat Toy

Wonderful!
01/13/2017
I have ordered from iPets multiple times and have always been satisfied with the products. I recommend this company every time I have the opportunity.
When I order the retriever rolls for my dogs I always get a few surprise toys for my cats. The cat toys are well made and my cats love getting something new to toss around.
Cat Toy

not yet
06/18/2014
my cat is outdoors mostly now so he is not interested at the moment . It is for the winter but I am sure he will love this toy I did.