9-10 inch USA rawhide bone, 8 pieces
| Read all reviews

9"-10" USA Rawhide Bone

only $35.20



More information about: 9-10 inch USA rawhide bone, 8 pieces
8 pieces ($3.68 ea)
100% USA product
Excellent choice for any sized dog.
You might also like...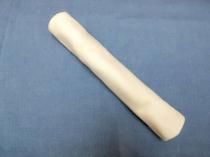 only
$35.20
USA Rawhide Retriever, 10in, 12pcs
add
41 reviews
|
Read all reviews
Featured positive reviews:
Great quality
01/20/2014
These bones are not quite the challenge that the thick retriever rolls are but my dogs really like them. They work to remove a knot at one end then dive in to the filling in the middle. At first I was put off by the filling but at closer examination, it looked fine. Small pieces with a paste holding it in place. It does not give my dogs digestive issues like other bones. Their stools stay firm and formed, like normal. I'm definitely buying more.
Max's Bones
01/13/2014
As usual Max loves his bones, the only problem was that these bones took twice the amount of time to get here, some problem with UPS which I don't really understand because things were being shipped and the bones were supposed to be held up not far from where I live where the weather was no longer that bad. When the bones were delivered Max was very glad to receive them as always.
Max's Rawhide bones
08/08/2013
We've been shopping here for the USA Rawhide bones now for almost eight months, you have been appreciatively accommodating...we realized Max prefers the thinner version of these bones, and you've satisfied the canine customer by sending the thinner ones every time since we came to this realization. The price is also good. Thank you.
made in usa raw hide bones
03/29/2016
your company is the best of best ordered on a Monday and arrived at our house on Wednesday I will definitely be using your company for future orders of the raw hide bones they are made in usa your company rocks thank you
Great USA chew
09/04/2014
Can't beat the fact that these are USA all the way! We haven't found any other site with better deals and products than i-pets. Quick shipping and a reliable product.