12-13 inch USA rawhide bone, 4 pieces
| Read all reviews

12"-13" USA Rawhide Bone

only $35.20



More information about: 12-13 inch USA rawhide bone, 4 pieces
4 pieces ($7.37 ea)
100% USA product
Excellent choice for aggressive chewers.
You might also like...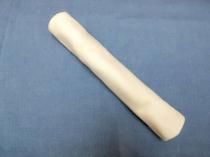 only
$35.20
USA Rawhide Retriever, 10in, 12pcs
add
3 reviews
|
Read all reviews
Featured positive reviews:
XXL rawhide chews
10/14/2013
These chews keep my two labs occupied and happy for hours!
Large rawhide bones
12/27/2019
I always buy my rawhide from I-pets I know they're made in USA and safe for my pets; they're offered at a fair price, and they hold up to my labs and pit bull, who even chew through fire hose toys shopping is fast, too I highly recommend I-pets
Rawhides
08/28/2017
I've been having problems finding American made rawhides in Walmart, petsmart or petco so decided to shop on line. Found these American made and the price was right. We received them within a week and Captain is a happy dog. Thanks!!
USA Rawhide Bone 12-13 in 4pcs
12/04/2017
100% satisfied, Thank you. Our dogs love the Raw Hides we get from you.
USA rawhide bones
05/16/2022
Great bones made in the USA at a fantastic price