8 inch USA Rawhide Retriever, 18 pieces
| Read all reviews

8" x 1 1/2" USA Retriever Roll

only $37.40



More information about: 8 inch USA Rawhide Retriever, 18 pieces
18 pieces ($1.63 ea)
100% USA product
Excellent choice for any size dog.
You might also like...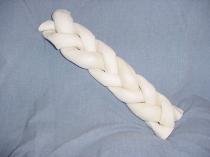 only
$2.20
USA Braid, Medium, 7-8in
add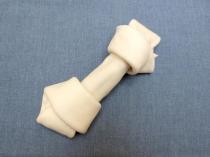 only
$35.20
USA Rawhide Bone, 7-8in, 12pcs
add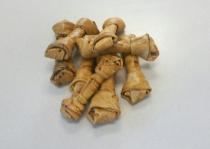 only
$26.40
9in USA bone - Dark chick basted, 8pk
add
157 reviews
|
Read all reviews
Featured positive reviews:
TOP QUALITY
11/18/2013
After 4 years of buying rawhide retriever rolls for our golden retriever We are so pleased with I-PETS.com. Our golden Bella has really white teeth which we credit to rawhide chews. She gets one every night during our dinner to keep her occupied. We have tried several local places in town that claim to have the best USA made chew treats and some big online pet sites. They are junk. The last lot we bought from a major pet chain claimed to be great ended up only being the worst. Bella could chew through one a night and end up with pieces of it all over the floor because they were so thin they crunched when she chewed on them. like many of the others we bought.Tonight we gave her a I-PETS rawhide and you can tell a huge difference.The hide was super thick and you can see the flavoring in the chew.She barley got the end chewed before we took it from her. Each one should last 3 to 4 nights.That 20 pack at Costco might seem cheap till you go through them like water. Great job I-PETS.
Healthy Rawhide, Made in the USA!
07/01/2014
I have been purchasing these bones from i-pets for at least a year now, possibly longer. We had previously been purchasing rawhide bones from a wholesale club that were produced and manufactured in Peru and China. After multiple animal-related death stories and recalls over canine treats, snacks, and chews, we made the decision to go ALL USA on our dog's prodcuts (and organic if possible). I-pets offers the best rawhide options for reasonable prices! We have NEVER been dissatisfied with the products, prices, shipping, or service. It takes our dog longer to chew through the Retriever Rolls than the cheap flimsy ones from Peru/China, which make it a GREAT investment!

We are beyond pleased and recommend i-pets often, even passing out the fridge magnets included with each order! They REALLY do help us sell the company! KEEP IT UP, I-PETS!!
Excellent product
04/08/2013
My dog loves these retriever rolls and they keep him occupied for a good amount of time. I am relieved that I can find rawhide at a good price that is produced in the USA. I have made several purchases from this company and the transactions have been seamless. I will give them my business in the future.
Excellent
07/15/2014
Simple, straight-forward, and quite inexpensive (though a bulk order).

My dog loves it, and I feel better he's not chewing on something with unknown chemicals. He's pooping better since getting the USA rawhide (and had diarrhea when eating some rawhide from petsmart).


Great quality, Outstanding price!
01/02/2013
I have four labrador girls and two of them are huge chewers. The four received these for christmas and loved them. They managed to last a fair amount of hours before being devoured. Need to put these on auto ship, will definitely be ordering again!
Featured negative reviews:
Not as good as I had hoped
01/27/2015
Our dog, a 5year old golden retriever, loves some of the bones and then there are others (all from the same bag) that she won't have anything to do with.
When she gets one that she likes, she can polish it off in less than an hour.
Also, they are pretty brittle and small pieces break off.
So far, she hasn't had a problems with cut gums, or choking, but we do watch her carefully. She eventually manages to soften them up some, but not enough, in my opinion.
When she is done with one, we have lots of little pieces to clean up. That never happened with the US made ones that Costco sometimes has in stock. I liked those a lot better.
All in all, I was disappointed with them.
We had ordered 2 bags of them, so we will continue to let her have them and see how it goes with the rest of them.
I guess I will reserve final judgement and see how the rest of them are.