USA pig ears
| Read all reviews

25 whole USA pig ears

only $37.50



You might also like...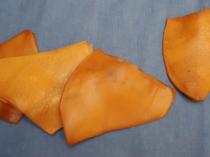 10 piece pack
only
$5.00
Porkhide Chips, 10pcs
add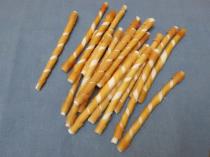 only
$4.00
Combo Rawhide & Porkhide twist sticks
add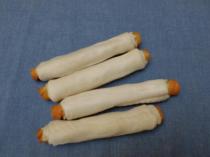 only
$4.00
Combo Pig Blanket
add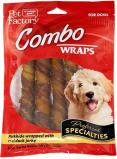 only
$4.50
Porkhide Twist Rolls w/Duck Meat, 6in, 4pcs
add
47 reviews
|
Read all reviews
Featured positive reviews:
Never Disappointed
12/26/2013
Every order continues to exceed expectations. These are the biggest pig ears, the quality is unsurpassed, and they are at the best price of any company, bar none. They are not imported, which is of critical importance for anything I feed to my best friend. Shipping is always fast and well-packed. I-Pets is the only company I trust for USA raw hides and pig ears. I have to buy at least 50 at a time, so as never to run out before the next order is placed. As always, MANY thanks, I-Pets, for caring enough to sell only the best at a price that doesn't break the bank !!
Huge!
03/15/2013
These pig ears are so huge that sometimes I cut them in half for smaller pack members! All the dogs enjoy them, and they seem to be very high quality. No rancid smell like you get sometimes with packages of them from pet stores.
English Pointers
02/26/2015
WE have to English Pointers This was the second time we ordered from you and we will do it again your prices are cheaper than we can get local and they are made in the USA Thank You for fast service
Pig ears
02/25/2014
the boxers love them, we put them in a container and let them pick the one they want. We will definitely will be getting some more. Thanks
Pig ears
04/14/2014
Awesome quality awesome price! My dogs just love love love these bones