"ugly" 9 inch USA rawhide bone - dark chicken basted
| Read all reviews

3 pieces
9" USA rawhide bone - dark chicken basted


only $11.00



More information about: "ugly" 9 inch USA rawhide bone - dark chicken basted
3 pieces 9" long USA rawhide bone, basted with a dark chicken flavor
Basting color isn't quite perfect, so we've reduced the price
Hurry! LIMITED QUANTITY
CAUTION: basting might stain light fabrics or carpeting
You might also like...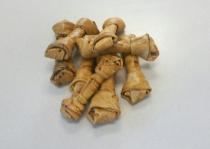 only
$26.40
9in USA bone - Dark chick basted, 8pk
add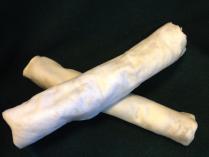 only
$32.45
Seconds / USA Retrievers, 8-12in, 10lbs *LOW ON STOCK*
add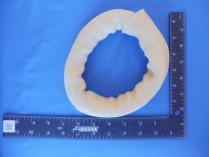 only
$8.80
Seconds / USA Donuts, 6in, 3pcs
add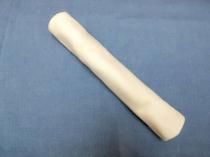 only
$35.20
USA Rawhide Retriever, 10in, 12pcs
add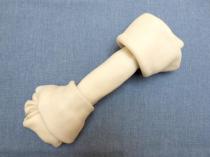 only
$35.20
USA Rawhide Bone, 9-10in, 8pcs
add
13 reviews
|
Read all reviews
Featured positive reviews:
Toys
08/23/2016
These balls are perfect for a little dog.
100% satisfaction
03/10/2023
PLEASE do not buy any old product from grocery or pet stores. These bones smell like REAL FOOD....NOT full of chemicals like those sourced/processed in brazil/mexico etc.. My dogs have always gotten a rawhide bone for about 15 min. after morning feedings...until the rawhide softens and it 'polishes' their teeth. The vet commented on how beautiful my 13 year old dogs teeth were! Then I take it away so no big chunks of rawhide get swallowed. They go right to the 'chewy spot' that is covered so the 'baste' does not get on my carpet. Frankly they go for the basted or plain rawhide and I KNOW it's SAFE. Never leave your dog unattended with rawhide as it is their instinct to just swallow large pieces bitten off and rawhide is not easily digested. I sincerely believe the exercise their jaws get each morning keeps them from wanting to chew up other items in the house, like shoes, cuz I have never had a problem with destructive chewing with my dogs. LOVE IPET products!
rawhide order
08/21/2017
My lab loves these chick basted rawhides. These are the best products available at an excellent price. Deer antler is a fine genuine antler at a very good price. Unfortunately my spolied boy does not seem to be interested in it. Should last a long time at this rate.
save the animals save the world
11/24/2021
This place is the BEST! Give you a lot of goodies for your money! Fast shipping! You don't need to go anywhere else! I have been a customer for a while…
Lauren Contino
Founder
save the animals save the world

9in USA bone
09/04/2018
My puppy is chewing on one right now. She loves it and I love that it keeps her occupied and not chewing on other things in the house that she's not supposed to chew.