mini crunchy rolls, chicken flavor
| Read all reviews

Mini Crunchy Rolls - Chicken Flavor

only $6.00



You might also like...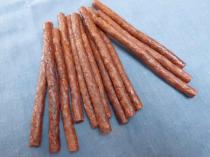 only
$2.00
Mini Crunchy Roll - Beef, 25pcs
add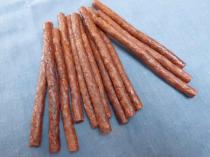 only
$6.00
Mini Crunchy Roll - Beef, 100pcs
add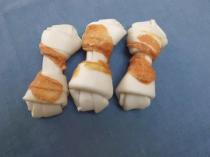 only
$2.50
Rawhide Bone w/Chicken Wrap, 3pcs
add
17 reviews
|
Read all reviews
Featured positive reviews:
Sticks
03/01/2013
Use them in my classes for all types of things.
Mini crunchy rolls
11/04/2013
Excellent product. Great buy for the money.
a favorite
09/16/2019
The dogs love them, plus they're small and easy to stash in the dresser drawer for a quick upstairs treat! One of our dogs is little, one big, and these are great because I can easily snap them in half so the little guy gets a more appropriate amount.
Mini munchy rolls
08/16/2019
My dogs love these. One every night before bed. Easy to feed . not messy and price is wonderful. Have been buying for some time and will continue.
Rawhide chews
11/28/2020
This site was recommended to me by my vet as having good quality dog treats and chews. My dog loves them! Their prices are great too!