4-5" Porkhide bone wrapped with duck meat
| Read all reviews

4-5" Porkhide bone wrapped with duck meat

only $4.95



More information about: 4-5" Porkhide bone wrapped with duck meat
3 piece pack, 4-5" porkhide bones wrapped with duck meat
Reward your pet with a new and exciting flavor combination. Pet Factory combo wraps are handmade using traditional porkhide and real duck meat combined to provide a tasty fun chew experience. Let your dog know they've been good with a chew as special as they are.
Made in China
Read our policy on imported items
You might also like...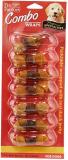 only
$3.85
Porkhide Mini Bones w/Duck Meat, 3in, 7pc
add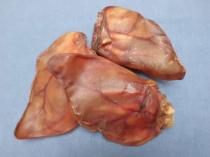 Product from Brazil
only
$41.25
Pig Ears - 25 pig ears
add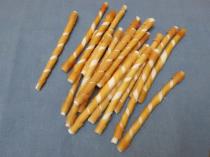 only
$4.40
Combo Rawhide & Porkhide twist sticks
add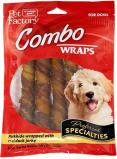 only
$4.95
Porkhide Twist Rolls w/Duck Meat, 6in, 4pcs
add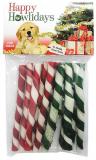 only
$5.00
x 12pk 5in Holiday Porkhide Twist Sticks
add
1 reviews
|
Read all reviews
Featured positive reviews:
Awesome for heavy chewers!
02/06/2014
My pit mix is not typically into your typical rawhide bones, but he LOVED these. The duck wrap must be super tasty because he couldn't get enough. Sometimes I'll give him a rawhide that he'll carry around for days and never actually eat. This one was a special treat and he loved it!