4" Porkhide twist wrapped with duck meat
| Read all reviews

6" Porkhide twist wrapped with duck meat

only $4.95



More information about: 4" Porkhide twist wrapped with duck meat
4 piece pack, 6" porkhide twist wrapped with duck meat
Reward your pet with a new and exciting flavor combination. Pet Factory combo wraps are handmade using traditional porkhide and real duck meat combined to provide a tasty fun chew experience. Let your dog know they've been good with a chew as special as they are.
Made in China
Read our policy on imported items
You might also like...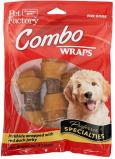 only
$4.95
Porkhide Bones w/Duck Meat, 4-5in, 3pc
add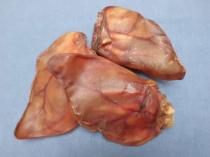 Product from Brazil
only
$19.80
Pig Ears - 10 pig ears
add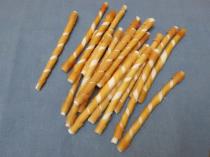 only
$4.40
Combo Rawhide & Porkhide twist sticks
add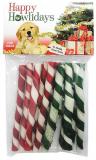 only
$5.00
x 12pk 5in Holiday Porkhide Twist Sticks
add
4 reviews
|
Read all reviews
Featured positive reviews:
Joy and Excitement
06/02/2015
These chews allow our dogs to enjoy a smaller treat with big taste. Our rescues are the happiest around when they get a chew from i-pets. They know the box when it arrives. I will continue to purchase and recommend these items. We love the price, the service and the product.
Big on size and fun
05/06/2016
I did not realize how huge these were, but my 6 lb chi has no problem tackling them! It provides him hours of chewing entertainment...was looking for something besides chicken die to allergies, so this was a great find and real big treat
Molly
03/28/2016
I have a princess picky treat eater and these took the prize. Loves them, never turns her nose up on these.
the best
07/23/2015
these are just about my dogs all time favorite treat.
Featured negative reviews:
would not deliver
09/20/2019
Imagine asking a customer for a review, on a product you never delivered. Pretty stupid, huh?