Redbarn® Naturals Filled Bone, Pack of 1
| No reviews for this product.

Pack of 1 filled bone

only $6.00



More information about: Redbarn® Naturals Filled Bone, Pack of 1
Pack of 1 Bully Filled Bone
Approximately 6"
100% USA product
Redbarn® Naturals Bully Filled Bones are delicious beef femur bones stuffed with an all-natural beef filling! These time-tested treats are proven to be dog favorite. Made with All-Natural Beef. Natural Source of protein. This product does NOT contain: grains (wheat or corn), Gluten or Soy, Artificial Colors, Flavors or Preservatives.
Key Benefits:
*Natural bone made with limited ingredients
*Delicious bully stick filling dogs love
*Hard exterior helps clean teeth as pet chews
WARNING: Natural bones may splinter or break causing injury. Supervise use and feed in limited quantity if your pet is not used to this treat. Always provide a fresh supply of drinking water. FEED AS A TREAT.


You might also like...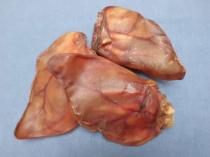 Pig Ears - 10 pig ears
22
Average rating:

only
$18.00
Pig Ears - 10 pig ears
add
only
$33.00
Bully Stick, 5-6", 20 pk
add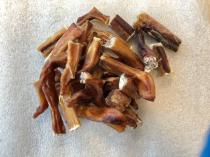 only
$17.00
Bully Stick Ends, 30 pk
add

| No reviews for this product.