"ugly" 9 inch USA rawhide bone - dark chicken basted
| Read all reviews

8 pieces
9" USA rawhide bone - dark chicken basted


only $26.40



More information about: "ugly" 9 inch USA rawhide bone - dark chicken basted
8 pieces 9" long USA rawhide bone, basted with a dark chicken flavor
Basting color isn't quite perfect, so we've reduced the price
Hurry! LIMITED QUANTITY
CAUTION: basting might stain light fabrics or carpeting
You might also like...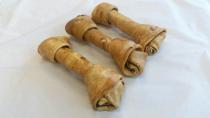 only
$11.00
9in USA bone - Dark chick basted, 3pk
add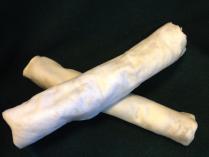 only
$32.45
Seconds / USA Retrievers, 8-12in, 10lbs *LOW ON STOCK*
add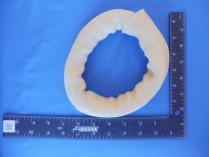 only
$8.80
Seconds / USA Donuts, 6in, 3pcs
add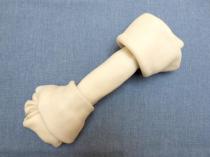 only
$35.20
USA Rawhide Bone, 9-10in, 8pcs
add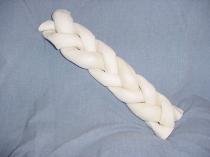 only
$2.20
USA Braid, Medium, 7-8in
add
15 reviews
|
Read all reviews
Featured positive reviews:
Chicken Basted USA rawhide
05/06/2021
Our lab loves these! We call them his Binky Bones because he seems to always have a piece of one in his mouth. Any time he gets excited he finds a misc hunk and excitedly rolls it around in his mouth, Time to go out for first pee of the day......gotta have a binky bone. When its time for a new one the look on his face and the sparkle in his eyes is just to die for. These are the only ones I buy for the price and because they are USA!! i would never have any Chinese garbage for my boy!! Woof Woof
USA dark chicken basted
07/27/2020
My dog is a chewer and I normally get her the regular rawhide bones. I thought I'd try the chicken basted bones , didn't take long to arrive on the front porch. When I grabbed the box to bring it inside the pup was sniffing it knowing that it was for her. Well I opened the box and handed her the chicken basted bone and she took off with it and didn't stop chewing till it was almost gone which didn't take her long. Just wish they were a little cheaper, but I will buy again.
Rawhide Bones
06/18/2019
I am a repeat customer. I buy the Chick basted 8 inch bones for my Labrador Retriever. He loves them and one lasts him a long time. The product from I-pets is superior to the Chinese crap and reasonably priced. I will continue to purchase this product for as long as my Lab is alive and I-Pets is in business!!
wonderful service
12/26/2017
I order from here about once a month or so as I have 5 rescue
pups. These dark chicken basted bones are a favorite and last at least a day depending on how hard they feel like chewing. My dogs love 'em.
Pros: Already basted, a great size, and give dogs a work out.
Cons: Can't think of any
Needed
09/03/2019
My large goldendoodle loves these bones. She needs something delicious and challenging to keep her occupied. She tries to untie the knots on the ends and then goes for the center bar. I've bought these for years for several dogs.

COULD YOU PLEASE MAKE YOUR SITE SECURE? THANKS, Nora Z