Burts Bees Oatmeal Shampoo
| No reviews for this product.

Burt's Bees® All Natural Oatmeal Shampoo For Dogs

only $5.00



More information about: Burts Bees Oatmeal Shampoo
Burt's Bees® All Natural Oatmeal Shampoo For Dogs is made with some of nature's finest ingredients for your peace of mind and a happy dog. Tap into nature's power with this gentle shampoo made with colloidal oat flour to deeply moisturize dry skin and honey to give fur a super shine. How to use: Shake the bottle up before every use. Apply shampoo liberally to your dog's wet coat. Work from head to tail, while carefully avoiding eyes. Work in and rinse thoroughly. Store in a cool, dry place.

You might also like...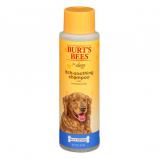 only
$5.00
Burts Bees 16oz Itch Soothing Shampoo for Dogs
add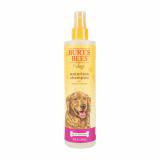 only
$4.00
Burts Bees 10oz Waterless Dog Shampoo
add

| No reviews for this product.