Irregular USA rawhide retrievers
| Read all reviews

8" -12" Seconds USA Rawhide Retrievers

only $32.45



More information about: Irregular USA rawhide retrievers
approx. 15 to 25 pieces in a 10 lb. pack
The color or shape wasn't perfect enough to package them individually. Some, because of higher fat content, might have a slight meaty odor.
DOGS LOVE THEM!

You might also like...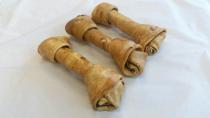 only
$11.00
9in USA bone - Dark chick basted, 3pk
add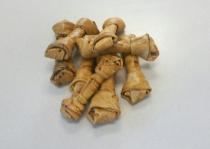 only
$26.40
9in USA bone - Dark chick basted, 8pk
add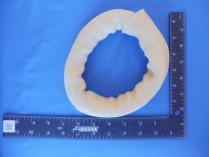 only
$8.80
Seconds / USA Donuts, 6in, 3pcs
add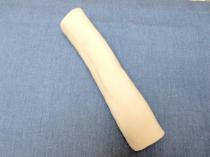 only
$37.40
USA Rawhide Retriever, 8in, 18pcs
add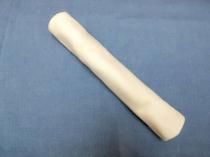 only
$35.20
USA Rawhide Retriever, 10in, 12pcs
add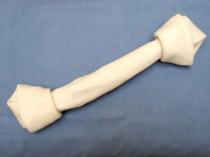 only
$35.20
USA Rawhide Bone, 12-13in, 4pcs
add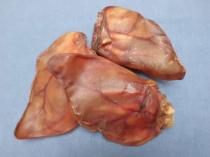 Product from Brazil
only
$19.80
Pig Ears - 10 pig ears
add
1126 reviews
|
Read all reviews
Featured positive reviews:
Fantastic! Saved our house and our budget! :)
12/28/2013
We have an 11 month old great pyrenees that weighs 100 pounds. She is as sweet as can be, but she is a puppy and loves to chew, just that her chewing destruction is so much larger than a small dog. We've been ordering from i-pets for awhile, but I hadn't tried these because people complained of the smell. Our last order I finally decided to give them a try and here is what I now know: 1. If they "smell", it's only noticed by the dogs (we also have a basset hound) and they love it. 2. these bones are HUGE both in length and in weight. "Longlasting" does not begin to describe these. This was the first rawhide that the pyrenees didn't finish in one chewing session (she actually fell asleep in the process)! 3. If you have large dog power chewers, do not hesitate to purchase these "seconds" ... they are fantastic (and USA too!).
Happy puppies! Happy mama!
12/31/2014
I have two big dogs (90# boxer/ bullmastiffX, and a 130# mastiff cattle dogX) both of them can chew through a 10-12" raw hide bought from a store in 15 mins, if they take their time, and at $10 for 2 it's gets expensive. I ordered the seconds and when the box arrived I couldn't believe how huge they were. It said 8"-12" per bone, but I don't think there was one that was shorter than 12" and the girth was 7-9" circumference! They were also tightly wrapped. My boys chewed and chewed for almost 2 days straight, and they each had their bone only about 2/3 of the way gone. I have only given them 2 each since they arrived 2 weeks ago. And there is still about a half laying next to the boxerX and 1/4 next to the mastiffX. I am SOOO impressed, and grateful I found I-pets.com. I will never get their bones from anywhere else.
Bones Bones Bones
04/14/2014
My dog LOVES these bones!! She hides them all around the house and munches on them after dinner. This is the second box I've received and both times they came quickly and the quality was excellent. I will continue to buy these and recommend them to anyone who has a dog that likes real rawhide bones. My dog is around 75 lbs and if she's really interested she can eat a whole bone in one sitting (about 1-2 hours) if the bone is medium sized. Usually it takes her about a week go through one. The first box I got, the bones were like XXL sized. This time, I think they are more a medium/large size and there are more of them (since it is by weight). Both of these sizes work well for my dog since she is a bit bigger. Excellent product and quick service!
Rawhide Seconds (to none)
08/13/2014
My wife and I have been buying the 8-12 in Rawhide Seconds for our dogs for years from i-pets.com and our dogs love them. We have a 5 yr old Doberman, 7 yr old Pit/Lab, & 1 yr old Pit/Dobe and they all love the rawhides. Our neighbor has requested the rawhides a number of times for her 3 yr old Golden Retriever while visiting her parents next door and she now buys these as well. The 12" seem to be thicker rawhide and inch for inch last much longer whereas the 8" are eaten quickly by our large (75, 80 & 100lb) dogs. The bones do have a slight unsavory odor (some more than others) but only when you get up close and personal to them - this has not been a problem for us. The dogs love them and the price is right! I highly recommend them.
Foxhunt dogs love these Bones!
12/13/2013
I raise, train & show White Shepherds & have been ordering these rawhide bones for my dogs for about 2 years now & I love them! My dogs are crazy for them as they aren't bleached to death as most rawhides are & the price is right so I can afford to give them to dogs regularly. There is a bit of a odor to them, but it's a small price to pay for a rawhide that is more natural for my wonderful dogs. They also last longer than other retriever rolls & the rawhide itself is usually quite a bit thicker. I order them in large bulk to save on shipping since the shipping is one price no matter how many pounds I order! Thanks I-Pets for a really good product at a great price! =) Scarlett & the Foxhunt Kids www.foxhuntwhiteshepherds.com
Featured negative reviews:
Disappointed
07/15/2014
This is the third time I've ordered these rawhide bones for my Lab. The first time, they were awesome! So the second time I ordered 30 pounds (three bags). This time, my Lab rejected two out of three. They looked the same, but for some reason, she turned her nose up at most of them. Eventually, she did accept previously rejected bones, but it took some coaxing. The third time, I ordered 20 lbs. As with previous orders, these bones were advertised at 8-12 inches. First, I haven't yet found one over 8 inches -- so, technically, they still fit within the parameters advertised. But more troubling is the toughness of the bones in this latest order. Previous orders lasted my Lab several hours; these last perhaps 20 minutes. They are thin and brittle, and there's always a pile of dust -- almost like corn meal -- left under her netting place bed when she's finished. So, in summary, I'd have to say the quality varies widely. Which, I suppose is why they're called "seconds."