22 piece 5inch USA Chip rolls
| Read all reviews

22pc 5 inch USA chip rolls

only $9.00



More information about: 22 piece 5inch USA Chip rolls
Holiday Rawhide Gift Bag : 22 5inch chip rolls

Perfect for small dogs

100% USA manufactured product

You might also like...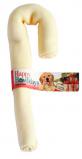 only
$5.00
x USA Holiday Cane, 10in
add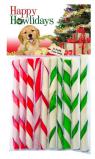 only
$2.00
x 10pk 5in Holiday Twist Sticks
add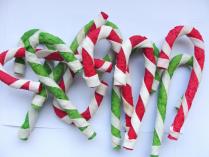 only
$5.50
x 10 pk 6in Holiday Munchy Cane w/ Rawhide
add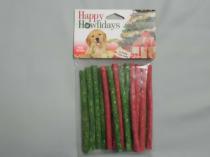 only
$3.00
x 20pk 5in Holiday Munchy Mini Rolls
add
2 reviews
|
Read all reviews
Featured positive reviews:
Pretty Good
03/20/2014
My dogs usually enjoy rolled rawhide chews of different flavors, shapes and sizes. But, they haven't been very interested in these. That's been disappointing. I might try basting them more with some chicken broth before handing them out and see if that helps. It's too bad, because I really have gotten serious about using USA-made pet treats/products and this is a good price for USA products.
Chip Rolls
05/18/2020
Perfect size for my Labs.