Combo Rawhide & Porkhide twist sticks
| Read all reviews

Beef rawhide twist sticks with pork hide wrap

only $4.00



You might also like...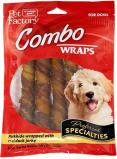 only
$4.50
Porkhide Twist Rolls w/Duck Meat, 6in, 4pcs
add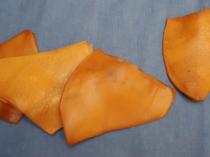 10 piece pack
only
$5.00
Porkhide Chips, 10pcs
add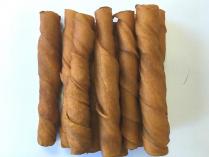 only
$13.50
Porkhide Twist Rolls, 5in, 30 pk
add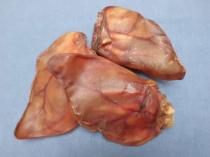 Product from Brazil
only
$37.50
Pig Ears - 25 pig ears
add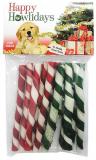 only
$5.00
x 12pk 5in Holiday Porkhide Twist Sticks
add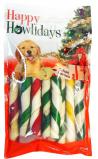 only
$5.00
x 12pk 5in Holiday Porkhide Twist Rolls
add
25 reviews
|
Read all reviews
Featured positive reviews:
Now a regular purchase!
10/16/2013
Our pup loves these twists. It takes him a little while to finish one, but he rarely does anything else until he's eaten the whole thing! They're especially good for when we take him somewhere and need to make sure he's occupied for a while.
GREAT BONES!
09/08/2014
THIS IS A GREAT COMPANY THAT SELLS GREAT PRODUCTS! OUR DACHSHUNDS LOVE THESE BONES. I SOMETIMES CUT THE BONES IN HALF TO DOLE THEM OUT MORE:) GREAT COMPANY WITH GREAT CUSTOMER SERVICE!!!
Paw Approved!
01/08/2014
My 12 y/o dog loves these. Rawhide chips are getting a bit rugged for her to handle, these make a nice "lay down and chew on something" treat. I wish they came in larger packages.
AWESOME as Always!
05/28/2013
Love iPets for the ease of purchase - the rawhide porkhide twists were a BIG Hit with my shitzu/maltease/yorkie. Redirecting her chewing habit to something other than my shoes!
Great quick snack
08/04/2014
This is great for the kennel right before sleep, they can quickly get through these so not chomping on a rawhide half the night keeping us awake!