USA deer antler
| Read all reviews

Deer Antler Chew - Small- ONE PIECE

only $5.50



More information about: USA deer antler
ONE PIECE - length is 5 " - 7 "
thinner diameter
(photo shows variations of size & shape)

You might also like...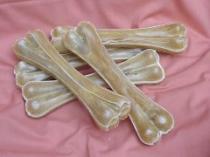 only
$11.00
imp Pressed Bones, 6in, 10pcs
add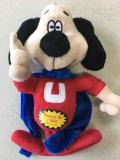 only
$3.00
Underdog Plush Toy
add
7 reviews
|
Read all reviews
Featured positive reviews:
Awesome
06/14/2013
My dogs love them.
Deer antler chews
01/31/2017
We needed something for our 2 dogs to chew on without worrying about their GI System. We tried so many items but nothing worked. When I saw the antlers I knew I had found the answer. The dogs love them and no more worries about their GI Tract. They love gnawing on the antlers. They can take then outside and have them in the house. Now everyone is happy! Your dog will love these. I'm ordering more.

Good buy
08/29/2022
I've had these before for my other dog who was an aggressive chewer and they were great. I had some left over so I gave them to my daughter who has a shepherd who is also an aggressive chewer. I ordered some small ones for my new puppy and when they arrived they looked like big ones so I had to have my husband saw them in half but otherwise they are good quality as always.
Love this place!
12/15/2021
I've been ordering rawhide for my dogs from this place for years now. I have not seen nicer looking or less expensive USA sourced rawhide anywhere else.

We will continue getting all of our rawhide and miscellaneous other treats from I-pets for many years to come.
Super!
04/21/2015
Great price, great quality item for my little rescue dog. Compared to what I see in pet stores and other places online this is definitely the best quality and price!
Featured negative reviews:
small antlers
10/09/2013
This is the first experience with these chew sticks I may order them again not sure. I did not realize that they were able to gnaw these to make them so that the dog could actually chew it off I thought it was just hard to allow them to chew on it for chewing purposes but our one Chihuahua actually chewed it down to a stub which surprised me; the other one that I ordered and was sent has a couple different nubs on it so they're not liking that one nearly as well but still chew on it but I'll tell you what these things suck if you ever step on them that's for sure.