7-8 inch USA heavy weight rawhide bone, 9 pieces
| Read all reviews

7"-8" USA Heavy Weight Rawhide Bone

only $29.50



More information about: 7-8 inch USA heavy weight rawhide bone, 9 pieces
9 pieces ($3.27 ea)
100% USA product
Excellent choice for aggressive chewers.
USA Heavyweight rawhide is 100% USA beef rawhide manufactured from the "double bend" part of the hide which is the dense and thick fiber section.
You might also like...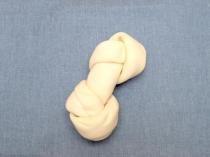 only
$29.50
USA Heavy Weight Bone, 5-6in, 15pcs
add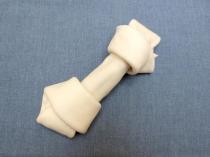 only
$29.50
USA Rawhide Bone, 7-8in, 12pcs
add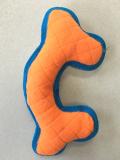 only
$3.00
Tough Plush Curved Bone Toy
add
90 reviews
|
Read all reviews
Featured positive reviews:
heavy rawhide bones
01/13/2013
I had ordered the heavy weight 7-8in bones for my Golden and my Australian Shepherd. When they came I thought I had order the wrong thing, but I measured and, indeed, they were 8". They were so heavy that it took them three hours to get just the one knot off. I then took them away to save for another day. I got so much done in the house as they followed me to continue to chew their bones. That was good as I could watch their chewing progress. We three loved them, but it tired them out and they were ready to sleep. This has been my third box of these rawhides in the last several years. I especially like them because they are a product of the USA.
True Heavyweight
10/20/2015
These bones are fat and thick as pictured. They last longer than the more slender bones. I've got a couple of canine termites who go through bones like nobody's business. These bones though, last for days. The "stems" are taken care of early on once one of the ends come off, but the ends last and last, since it takes them more time to unravel the knots and chew through them.

I like to smear them with peanut butter (just a little taste) and off they go!

I'd love to see a twisted form of these heavyweights. I'd buy them up!
Heavy Weight Bone
04/25/2013
I bought these bones because I have a dog that destroys most bones/toys very quickly. I give him these bones primarily for teeth cleaning. He has been unable to make much progress on them, and he can chew much longer so cleaning teeth/gums is greatly enhanced. The service was also 5 stars, & I will definitely be using i-pets.com in the future!
Hard chewer
02/25/2013
I have a lab and terrier mix who, while not very big, has some serious jaw muscles and teeth. Any other bones, she chews through in short time. These will last her a day or two. The price has gone up a bit but what hasn't. I also like that they are made in USA. I worry about everything I buy for my pet these days.
It's True!
11/14/2014
I didn't really believe that these rawhide bones would last longer as my puppy will go through a good sized rawhide in less than a day, a few hours in fact. I was happiily surprised to see the bone still intact after even 1 day. They are heavyweight rawhide! I will defintiely order again and recommend to friends!
Featured negative reviews:
Durable heavyweight rawhide
03/12/2014
I am thrilled to have found this company. The raw hides were as described, truly heavy, USA raised and processed. One of my dogs is a serious chewer and the rawhide is lasting many sessions. The company's service was prompt. These are a good deal cost wise too since they really are thick.