5-6 inch USA rawhide bone, 20 pieces
| Read all reviews

5"-6" USA Rawhide Bone

only $29.50



More information about: 5-6 inch USA rawhide bone, 20 pieces
20 pieces ($1.47 ea)
100% USA product
Excellent choice for small to medium dogs and puppies.
You might also like...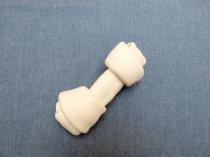 only
$32.00
Clear Basted Bone, 5-6in, 20pcs
add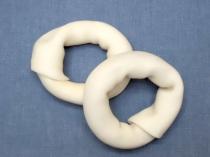 only
$14.00
USA Rawhide Donut, 3-4in, 12pcs
add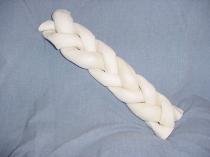 only
$4.00
USA Braid, Large, 12in
add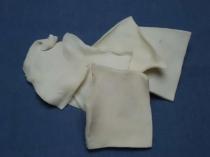 only
$29.50
USA Rawhide Chips, 5lbs
add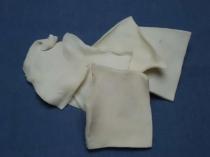 only
$32.00
Clear Basted Chips, 5lbs
add
108 reviews
|
Read all reviews
Featured positive reviews:
Rawhide Bones
10/15/2013
I would highly recommend these chew bones if you have a dog that likes them! They are a nice clean white colr and are made in USA! So you don't have to be afraid of foreign ingredients, issues, etc; that might make your pet ill. I have bought some in past that were NOT USA made-never again. I will highly recommend these!
Rawhide Bones
04/04/2013
I looked a LONG time to buy rawhide bones MADE IN THE USA and I-Pets makes the grade. Simple thinking; the Chinese make baby formula that kills human infants, FACT!!! The Chinese EAT DOGS, FACT!!! Go ahead and buy rawhide from China, or Made in the USA. See! It really is SIMPLE!!!!
Great product, Great company
10/03/2014
I have been ordering rawhide chew bones from this company for years. Their customer service is fantastic. My dogs are so excited when I open a new box from I Pets. They have a quick turn around time after the order is placed. The price is great too. You won't be disappointed.
Rawhides
01/15/2014
I have previously ordered rawhides from i-pets.com and my two Labrador retreivers are delighted with the quality and prefer them to many of the store bought rawhides I have tried. Highly recommended.
Dog Bones
02/13/2013
Our 2 Portuguese Water Dogs, love them. Keeps them calm & entertained when they have a bone. We've tried other cheaper brands that have not passed with the dogs, we're sold on USA Rawhides.
Featured negative reviews:
Quick Delivery and Consistent Quality
02/24/2014
I have been using these bones for several years. The quality remains consistently high. Delivery has always been prompt. keep up the good work.