6-7 inch USA rawhide donut, 12 pieces
| Read all reviews

6"-7" USA Rawhide Donut

only $32.00



More information about: 6-7 inch USA rawhide donut, 12 pieces
12 pieces ($2.45 ea)
100% USA product
Excellent choice for any size dog.
You might also like...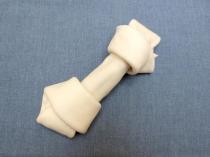 only
$32.00
USA Rawhide Bone, 7-8in, 12pcs
add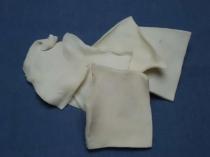 only
$32.00
USA Rawhide Chips, 5lbs
add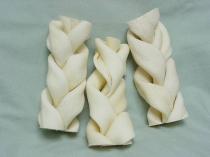 only
$6.00
USA Braid, Small, 4-5in, 10pcs
add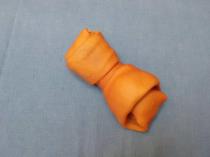 only
$2.00
Smoked Porkhide Bone, 6in
add
43 reviews
|
Read all reviews
Featured positive reviews:
RAWHIDES
09/11/2013
The value of these rawhide donuts is great. I find them to be equal to rawhides of at least twice the price. As I have a Boxer who can reduce one of the large donuts to a scrap in two to three days, American Made (research the chemical content of Chinese rawhides - it is scary) is very important to me. The great price is an added benefit. I also like the double bag packaging to keep them fresh. Shipping was quick. I will continue to purchase from i-Pets.com.
Great products/ great price
10/06/2014
We have five dogs that thought they had died and went to heaven. They love these raw hides. We first gave the plain ones but they seem to prefer the basted ones a little more but maybe not enough to really make a difference in their joy of receiving them. Our older dogs loved them as much as the younger one. We will definitely purchase again. The order arrived quickly and just as advertised.
Great chews, 5 Paw rating
01/29/2014
Both my Labs love these donut shaped chews! I feel great about them being made in USA and don't worry about what may be in them, like I used to with Chinese made products at local pet stores. These chews are very well made and after an hour or so of aggressive chewing, both my dogs are worn out and spend the next few hours sleeping. We rate these large donut shaped chews 5 Paws!
Rawhide
10/28/2013
I have been shopping here for several years and the USA products are safe and do not have any additives that do not belong. They are safe and similar to FDA approved as we don't need to worry about recalls or warnings about the product. I have never been disappointed. My Golden Retrievers love these rawhide rings.
donut chews
02/12/2014
my dog gives these chews an A+ he so enjoys them. I give them an A+ both on the fact that they are made in the USA and I feel they are safe for him and I love the price. I will try the flavored ones with the next order. I was also pleased with the handling of my order as it was very fast shipment