Clear Flavor Basted USA Rawhide Donut, 3-4 inch, 12 pieces
| Read all reviews

Clear Flavor Basted 3-4in USA Rawhide Donut

only $16.00



More information about: Clear Flavor Basted USA Rawhide Donut, 3-4 inch, 12 pieces
12 pieces ($1.33 ea)
Internet Pet Supplies "Clear Basted" flavors are clear and odorless. They will not stain your carpeting or furniture.
We offer Clear Basted USA Rawhide in a choice of Chicken, Beef, and Peanut Butter flavors.
You might also like...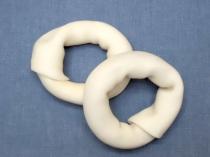 only
$14.00
USA Rawhide Donut, 3-4in, 12pcs
add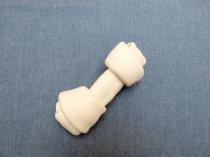 only
$29.50
USA Rawhide Bone, 5-6in, 20pcs
add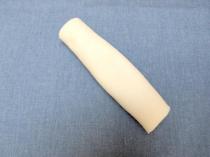 only
$14.00
USA Rawhide Retriever, 4-5in, 16pcs
add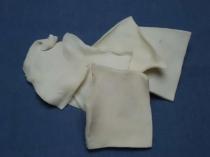 only
$32.00
Clear Basted Chips, 5lbs
add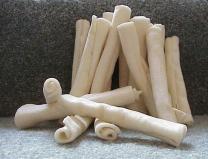 only
$16.00
Clear Basted Chip Rolls, 36pcs
add
32 reviews
|
Read all reviews
Featured positive reviews:
USA Rawhide
12/07/2015
Well made. My dog was immediately attracted to the smell. However, as a terrier mix at 14 pounds both my selections are too big for his holding/dragging comfort.
My dogs love these!
02/18/2014
My dogs love these donuts and retrievers. I love the fact that they are clear basted so there are no stains left on the carpet when they chew on them.
Great Product
02/25/2014
We tried these for the first time this month. The dogs were a bit concerned about the shape at first. However, they love them now!
dogs like them however used to get 5lbs when ordering same item
11/28/2012
Purchased 2 pkgs. Dogs definitely enjoyed them. I have both a dobie and a doxie and they lay side by side chew-in away.
Hannah
04/04/2013
My Old English Sheepdogs love these rawhides. Can't find the doughnuts at any store around us.