Clear Flavor Basted USA rawhide chip rolls, 36 pieces
| Read all reviews

Clear Flavor Basted USA Rawhide Chip Rolls

only $18.00



More information about: Clear Flavor Basted USA rawhide chip rolls, 36 pieces
36 pieces ($0.44 ea)
length = approx. 6"
Internet Pet Supplies "Clear Basted" flavors are clear and odorless. They will not stain your carpeting or furniture.
We offer Clear Basted USA Rawhide in a choice of Chicken, Beef, and Peanut Butter flavors.
You might also like...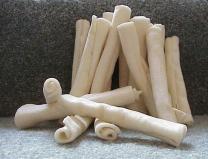 only
$16.00
USA Rawhide Chip Rolls, 36pcs
add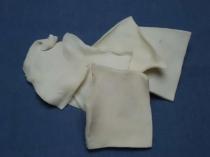 Due to labor and material increases, requests for thin and/or thick chips, small or large chips will no longer be honored. We apologize for the inconvenience.
only
$32.00
USA Rawhide Chips, 5lbs
add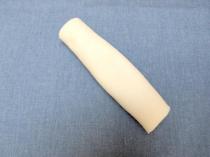 only
$16.00
USA Rawhide Retriever, 4-5in, 16pcs
add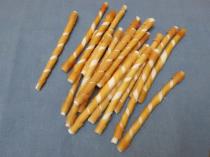 only
$4.00
Combo Rawhide & Porkhide twist sticks
add
67 reviews
|
Read all reviews
Featured positive reviews:
Good size for medium to large dogs
02/04/2015
i-pets rawhide chips and chip rolls are great quality, better than I can find in any pet store. I'm a long time repeat customer. I tried the clear basted chip rolls as an alternative to the chips. As always, high quality, but my dogs are 10- and 12-years old and the rolls are a little too substantial for their senior teeth and gums. I share them with the neighor's two younger lab mixes (about 70 lbs. each) and the rolls are perfect for them.
Clear Chip Rolls
12/02/2013
I have been getting the Clear Basted Chip rolls from i-pets for some time now. They are nicely coated and my dog LOVES them. The do not ruin your carpets (I have off white carpeting so I know) and they do not have an overpowering smell. I main reason I like these are that they are USA made and the product is from the USA.
Pack of Beagles
12/30/2013
Excellent, the beagles just love them. The quality is the best, I enjoy doing business with i-pets, all of the products are top notch quality. I am never disappointed with the rawhides I purchase from i-pets and it is the only place I purchase them. Thanks Julie, you have always answered any questions that I have asked.
Clear Basted Chip Rolls
10/04/2014
My three dogs love the Clear Basted Chips and the Clear Basted Chip Rolls. My dog Abby knows where I keep them and she will sit by the door and whine until I give her one. My dogs Hunter and Bella are smart they let Abby do all the work. I just love that they are made in the USA and there is never a mess.
Good stuff
02/11/2013
I was pleased with everything about this purchase. Good communication from i-pets, quick shipping, a good product, and reasonable costs. The dogs love the basting, and just as they claim, it does NOT stain the carpet. This is a very good value, and I recommend it without reservation.