Clear Flavor Basted USA rawhide Donut, 6-7 inch, 6 pieces
| Read all reviews

Clear Flavor Basted 6-7in USA Rawhide Donut

only $32.00



More information about: Clear Flavor Basted USA rawhide Donut, 6-7 inch, 6 pieces
12 pieces ($2.66 ea)
Internet Pet Supplies "Clear Basted" flavors are clear and odorless. They will not stain your carpeting or furniture.
We offer Clear Basted USA Rawhide in a choice of Chicken, Beef, and Peanut Butter flavors.
You might also like...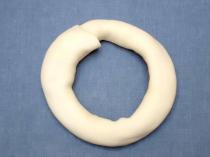 only
$29.50
USA Rawhide Donut, 6-7in, 12pcs
add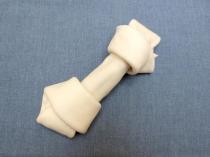 only
$29.50
USA Rawhide Bone, 7-8in, 12pcs
add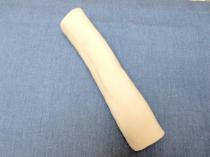 only
$29.50
USA Rawhide Retriever, 8in, 18pcs
add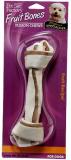 only
$3.00
Fruit FUSION Bone, 8-9in
add
16 reviews
|
Read all reviews
Featured positive reviews:
Great product - happy dogs
10/06/2014
We have five dogs that thought they had died and went to heaven. They love these raw hides. We first gave the plain ones but they seem to prefer the basted ones a little more but maybe not enough to really make a difference in their joy of receiving them. Our older dogs loved them as much as the younger one. We will definitely purchase again. The order arrived quickly and just as advertised.
Clear Basted donuts
08/21/2013
My dog liked the donuts, I found NO small pieces in the middle....Glad they are made in the USA
Thank You!
07/30/2015
Everything was great! Happy Dogs Happy Life!
Great products - my pups love them!
12/02/2019
Both my pups love these large basted donuts - even my little dog (40 lbs.) loves to be able to nibble away at these huge treats. These are a great way to keep your dog entertained with several hours of chewing enjoyment. They don't smell icky or leave stains or residue on the carpet which is a big plus. Also, they were packaged very well for shipment. I would recommend for anyone with large dog and/or aggressive chewers of any size!
Clear Basted Donut rawhide chew
08/27/2013
My 10 month old Golden Retriever puppy loves these. He clearly prefers the beef, although he won't turn down the chicken either. They last for days and keep him busy, which is no small feat. I feel it is safe to let him have these since they come from a reputable manufacturer her in the US, one of the few dog treats that do. Please continue to make these available. Thanks!