Clear Basted USA Rawhide Retriever, 10 inch, 12 pieces
| Read all reviews

Clear Flavor Basted 10in USA Rawhide Retriever Roll

only $32.00



More information about: Clear Basted USA Rawhide Retriever, 10 inch, 12 pieces
12 pieces ($2.66 ea)
Internet Pet Supplies "Clear Basted" flavors are clear and odorless. They will not stain your carpeting or furniture.
We offer Clear Basted USA Rawhide in a choice of Chicken, Beef, and Peanut Butter flavors.
You might also like...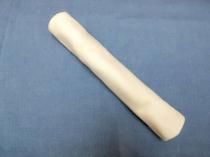 only
$29.50
USA Rawhide Retriever, 10in, 12pcs
add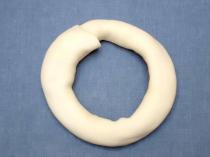 only
$29.50
USA Rawhide Donut, 6-7in, 12pcs
add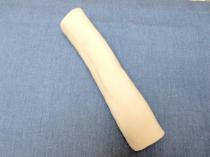 only
$29.50
USA Rawhide Retriever, 8in, 18pcs
add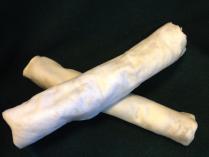 only
$29.50
Seconds / USA Retrievers, 8-12in, 10lbs *LOW ON STOCK*
add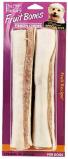 only
$4.50
Fruit FUSION Retriever Rolls, 8in, 2pcs
add
35 reviews
|
Read all reviews
Featured positive reviews:
Tasty beef basted
04/08/2014
Chief is 90lbs rhodesian ridgeback and this is about the largest retreiver roll that I am comfortable giving to him. I'm not a fan of taking them away once they're given, so i will let him chew until it's done. It takes an hour and a half for him to finish one of these, what a bargain! I will definitely go with the beef basted again, but Chief really needs an 8" retriever so i will size down one step.
Raw Hide - Yea!
10/27/2013
I was extremely pleased with the service and the product. The package got here quickly and it was a great investment. With all of the issues with dog products being made in China, it is nice to know that I can still find the raw hides made in the US. My girl seems to really like the clear basted raw hides so I will get these again.
Great Chew
11/18/2013
We searched for and found a USA rawhide chew at a very reasonable price. More expensive then the ones from China, but the quality is excellent and its safe! Best of all takes our lab a few days of chewing before she is asking for another.
Rawhides
04/22/2013
Excellent quality, reasonably priced. Great customer service and quick delivery.
Great
06/30/2017
I have been a customer for over 6 years.

I adopted two very active chewing Pitbulls after my Rottweiler passed away. They both are constantly chewing and I haven't found anything that holds up.

I did request the toughest, hardest rawhides available in the comments box on the order page. I received a follow up email that my order would be delayed a week because they were trying to send me tougher rawhides for my babies.

My order was actually shipped a few days sooner. My two babies were trying to get into the box when it arrived. I have given them the peanut butter and chicken ones to try. Both seem to provoke the same craziness of joy from both babies.

Pros: great communication if there is a delay or issues with your order. I even forgot my password and they were quick to respond.
Shipping is fast and not too terribly expensive
No strong order, chemical smell (like store bought)
No staining with a clear basting
Made in USA
Cons:non