Smoked porkhide bone
| Read all reviews

4" Smoked porkhide chew bone 2 piece pack

only $2.00



You might also like...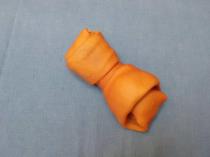 only
$2.00
Smoked Porkhide Bone, 6in
add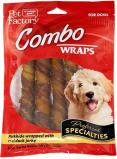 only
$4.50
Porkhide Twist Rolls w/Duck Meat, 6in, 4pcs
add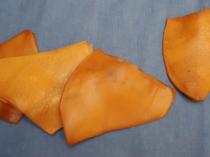 10 piece pack
only
$5.00
Porkhide Chips, 10pcs
add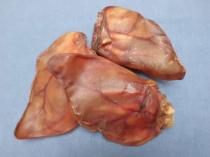 Product from Brazil
only
$18.00
Pig Ears - 10 pig ears
add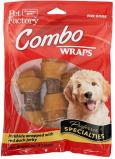 only
$4.50
Porkhide Bones w/Duck Meat, 4-5in, 3pc
add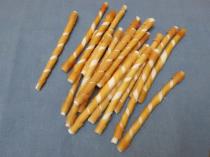 only
$4.00
Combo Rawhide & Porkhide twist sticks
add
2 reviews
|
Read all reviews
Featured positive reviews:
Charlee Loves 'Em!
04/01/2014
My dog loves these. He's a smaller dog and are the perfect size for him. I try to limit him to no more than one a day. These are easy enough to pull apart but not so easy that they don't last.
Featured negative reviews:
SMOKED PORKHIDE BONES, 4 IN
11/11/2013
I bought these for my 3 little 8 lb Yorkshire Terriers. While they love the flavor, the bones are too big in length and diameter. I have to cut them up into smaller pieces for them. I wish you made them in 2 3/4" or 3" long. I don't recommend these 4" bones for any dog less then 15 lbs.