Faux Pig Ears
| Read all reviews

Porkhide Chips
10 piece pack

only $5.00



You might also like...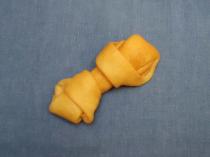 only
$2.00
Smoked Porkhide Bone, 4in, 2pcs
add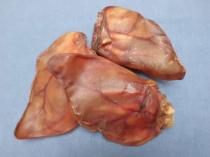 Product from Brazil
only
$37.50
Pig Ears - 25 pig ears
add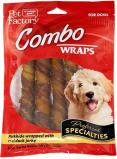 only
$4.50
Porkhide Twist Rolls w/Duck Meat, 6in, 4pcs
add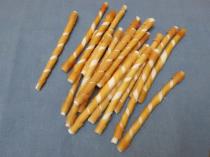 only
$4.00
Combo Rawhide & Porkhide twist sticks
add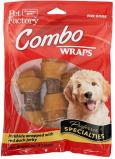 only
$4.50
Porkhide Bones w/Duck Meat, 4-5in, 3pc
add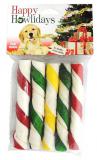 only
$2.00
x 5pk 5in Holiday Porkhide Twist Rolls
add
6 reviews
|
Read all reviews
Featured positive reviews:
pork chips
12/08/2014
my little dogs love these!!! much better price than ears too.
New item. waiting the results
11/09/2018
As for the chips,. they are NOT USA made However, I read their notations about their testing of chemisty etc. The dogs were skeptical about thse, but now they love them.. So far so good.. I will always purchase from these people. I trust that they spend the time to explain their products.
Perfect!
05/06/2020
My dogs love these chips and seem to prefer them to rawhide. The value is definitely a steal as well. They're not as thick as the more expensive ones you'd buy from a store, but the price for quantity and quality make them a much better choice! I'll always get my pork chips from I-pets.
Continuously great products
01/03/2017
My Dogs love them
Always great
04/27/2020
My dogs love them
Featured negative reviews:
disappointed
01/20/2014
I was excited to get these for my dogs. The price was reasonable. I was shocked to find that my dogs will not eat them! This really surprised me because my American Bulldog is a garbage disposal...she never refuses anything. I will continue to buy from ipets, just won't be ordering anymore of the pig ears.