Clear Flavor Basted USA rawhide bone, 7-8 inch, 12 pieces
| Read all reviews

Clear Flavor Basted 7-8in USA Rawhide Bone

only $34.00



More information about: Clear Flavor Basted USA rawhide bone, 7-8 inch, 12 pieces
12 pieces ($2.66 ea)
Internet Pet Supplies "Clear Basted" flavors are clear and odorless. They will not stain your carpeting or furniture.
We offer Clear Basted USA Rawhide in a choice of Chicken, Beef, and Peanut Butter flavors.
You might also like...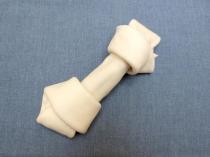 only
$32.00
USA Rawhide Bone, 7-8in, 12pcs
add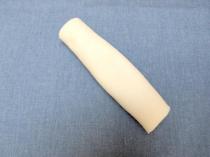 only
$18.00
Clear Basted Retriever, 4-5in, 16pcs
add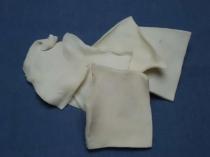 Due to labor and material increases, requests for thin and/or thick chips, small or large chips will no longer be honored. We apologize for the inconvenience.
only
$32.00
USA Rawhide Chips, 5lbs
add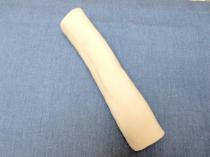 only
$34.00
USA Rawhide Retriever, 8in, 18pcs
add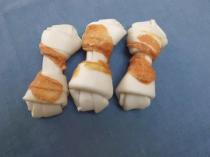 only
$2.50
Rawhide Bone w/Chicken Wrap, 3pcs
add
15 reviews
|
Read all reviews
Featured positive reviews:
USA made & Dogs love em
01/03/2013
these are the same rawhide treats you get in the store, except they are all in one bag instead of individually wrapped. USA made is important for rawhide, I can only imagine how non-USA bones are made. The clear baste does not make a mess and my dogs love them. These are the ONLY rawhide bones I buy!!!
Clear basted bones
01/30/2014
We have ordered these a number of times for our two Labrador retrievers. They love them. We feel very confident in your products. We recommend your company to other fellow dog lovers. Your website is user friendly and delivery was very prompt. Thank you!
Dogs love'em
01/19/2015
Convenient and economical way to purchase rawhide bones. I am very happy with quality, price, and convenience of online purchases. I purchase USA only rawhide and i-pets makes that easy. Dogs happy too, but for reasons of their own.
Happy Dog Day!
09/08/2014
When these arrive at our home, the dogs would rather chase this big box of rawhide bones than they would the mailman! They only get american made and will not touch the questionable treats from elsewhere.
Pleased with rawhide bones
03/09/2013
We are very happy with the quality and price of the American made rawhide bones we ordered. Our girl Molly is equally pleased! We will order again!